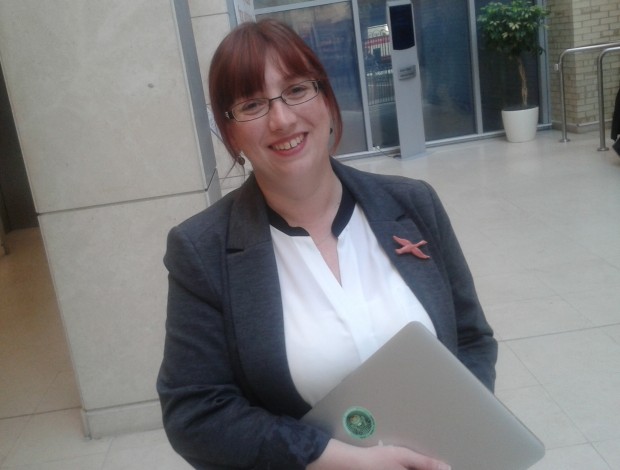 I've got one of those sorts of problems that is nice to have. One that shows me that there is energy and passion to do things right in government.
After we reached a decision on the document formats we'd be using across government, Zaheda Bhorat and I ran a workshop with Technology Leaders from across government here in GDS. This was to get them thinking about the tasks their users need to do with documents.  And to begin considering what to include in implementation plans.  This entailed, for example,  looking at their current technology and the products they use and the open standards that their tools support.
We suggested they consider an implementation plan for moving to the selected formats based on three phases:
publishing on GOV.UK
creating and sharing documents across departments
integrating with enterprise systems
They're currently writing these implementation plans. The challenge in some cases is that people are so enthusiastic about the planned change that they're already publishing in the open formats.  That's great to see. But, without an implementation plan in place, it can bring some unnecessary disruption. That's something that doesn't help our users. We know that it's not a simple transition and Technology Leaders need to carefully consider how to manage the change.
Guidance
I attended a content clinic for publishers to GOV.UK in September. I answered their questions and heard about some of the work already underway to prepare for a move to the selected formats. I also let them know that GDS is working with the OpenDoc Society to publish guidance on working with the Open Document Format (ODF). It will be published in a series of instalments over the next three months.
The guidance will cover practical aspects of migrating to Open Document Format. Additionally it will help users gain a better understanding of what their options are.
Michiel Leenaars from the OpenDoc Society offered a few thoughts on how he thinks this guidance will help:
"The way we work with documents has changed a lot in the last couple of years. Users are no longer just working in some office application on their personal computers. They expect to be able to view and edit documents both offline and online in a multitude of applications and on a wide variety of devices. With the guide we will help people on their way to make things as fluent as possible.
"Users are increasingly preferring best-of-breed applications. Our goal with the manual is to help users and IT managers be more efficient and future proof so they can benefit from what is out there."
I'm delighted to see so much enthusiasm inside government and for the support from the OpenDoc Society to make this change happen.
I'll be keeping a close eye on how the new FixMyDocument campaign influences the uptake of open formats in European institutions too. We're seeing momentum for open documents starting to build.
Meanwhile, we expect to publish the first instalment of the guidance by the end of October and will keep you updated on progress through this blog.
Follow Linda on Twitter and sign up for email alerts for the Government Technology blog here.