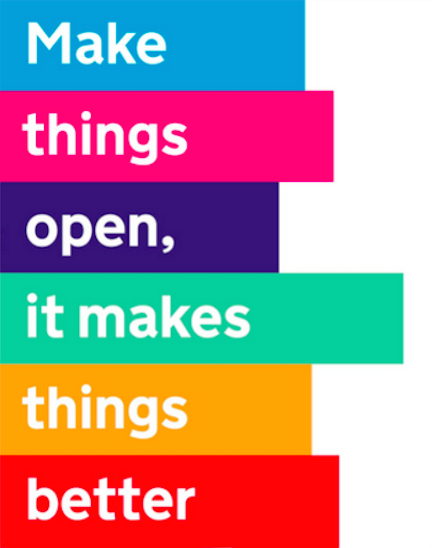 The Open Standards Principles were published in 2012, they set out the Government's policy on selecting and implementing open standards. Since then, we've had a Digital Strategy that's transformed services, a change of Government, and new Public Contracts Regulations. A lot has changed but our principles haven't.
Why we need open standards
We have open standards so that departments and teams can join up systems or share information. This helps us to:
make services that are flexible so they can adapt to what people need and to continuous advances in technology
make it easier to work across government departments so that services can be simpler, clearer and faster for the user
open up competition for what we need to buy
make the cost of public services more sustainable
Time for a refresh
In 2012, we said we'd take a look at the open standards policy after a couple of years to see if we might need to make any changes. We've now done that work and have agreed with Technology Leaders across government that the policy is working well, but that some of the references and language we use are now out of date.
We've now updated some of the references, made the language clearer, and published a revised version with the support of the new Minister for Cabinet Office, Matthew Hancock.
The refreshed policy doesn't place additional requirements on suppliers or departments. In essence it's the same as it was in 2012. That's a great vote of confidence in the work we've been doing to date and a reminder for us all to keep opening up government technology by building on open standards.
You can find out more about getting involved with our work on selecting open standards for use across government from the Open Standards page of the Government Technology blog.