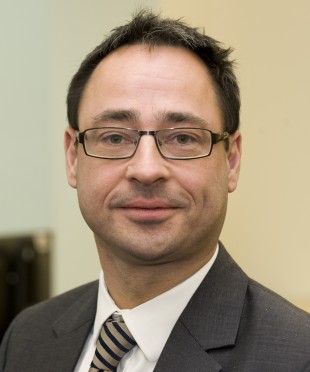 In another post from our series of reports from the West Coast, Paul Maltby, Director of Open Data and Government Innovation in the Cabinet Office, talks platforms.
One of the common issues that emerged in our discussions with scores of tech companies we met on our recent visit to Silicon Valley was that everyone was keen to show how they were a platform, and not just a product.
The difference between the two can be seen in our everyday lives through consumer technology companies such as Apple, Amazon and Google.  They do not just sell us products directly, but also provide a space through which other companies can sell to us, for example through Apple's App Store, Google's Play, and Amazon's MarketPlace.
The companies providing the platform get to control the environment, they get a cut of everyone else's sales, and they get to own the data that flows around the system. Companies used to want to own the front-line to the consumer.  But in a world where a platform had been introduced, those providing the product occupy a lowly position in the value chain – like the swathes of 69p a throw app developers struggling to make ends meet.
We heard tales of major US retailers who were used to being in the commanding position at the apex of the value chain.  From there, they sold directly to customers and controlled back along a supply chain.  But once they realised - too late - that this was no longer the place where growth was guaranteed, some were scrambling to get into the platform business.
And it is data that is both the enabler of this platform economy, when provided through APIs, and also the precious raw material that could be harvested from the ecosystem. Through data analytics it can be used to understand the nature and behaviour of customers. (API stands for Application Programme Interface and is the convenient way that computers stream information to each other online.)
Apigee presented a diagram of this modern world something along the following lines: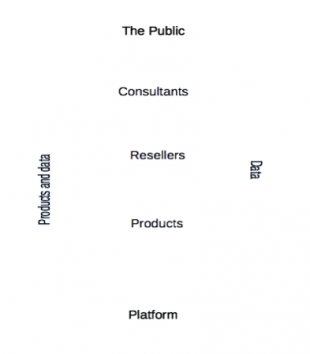 It was an interesting observation that helped explained some of the business choices facing new tech companies, but how does it relate to government?
In my next post I'll be talking about Government as a platform.
Follow Paul on Twitter.