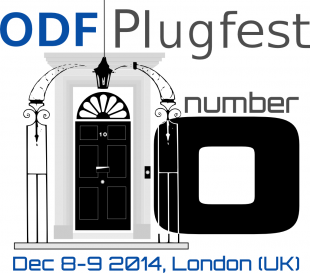 We announced in July that we had selected an open standard for sharing or collaborating on government documents – the Open Document Format (ODF).
We've agreed to host an ODF Plugfest on 8-9 December, which is being organised by the OpenDoc Society.
Plugfests provide both vendors and organisations implementing the standard with knowledge about ODF and the software that supports it. The aim is to help vendors to improve their products so that users have a better experience when they exchange documents.
At the Plugfest there will be updates on the status of ODF, how and where it's being implemented and speakers will share lessons learned. Developers also have the opportunity to engage in testing and coding to fix interoperability issues in private sessions. At the end of the event there will be a series of short presentations to wrap up.
The morning of 8 December is suitable for a broader audience, with the more technical sessions for developers following in the afternoon and into the next day.
You can register or find more details about the programme and previous events on plugfest.opendocumentformat.org
Follow Linda on Twitter and don't forget to follow the Government Technology blog.