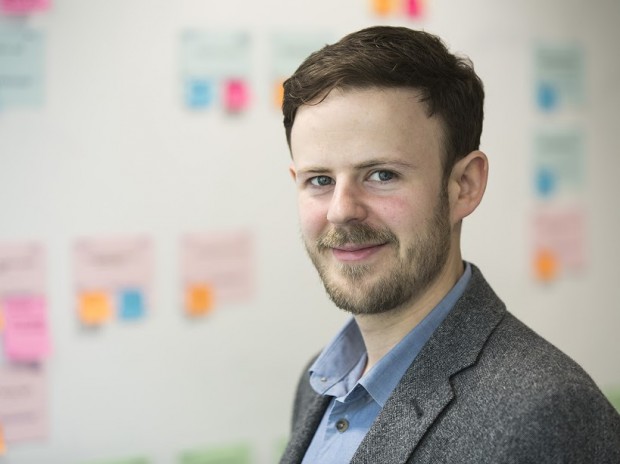 Alex Holmes, Deputy Director and Chief of Staff in the Office of the CTO, tells us why government has moved away from the "Tower Model" for running IT services.
When we published the Technology Code of Practice and resources for chief technology officers, they set out a vision for what  good IT looks like.
A fundamental part of our guidance was about taking accountability for decisions about technology and digital services back into government. For large parts of the Civil Service that had so completely outsourced their IT, this meant a massive shift in approach, which takes time and can be scary.
This fear of change meant some organisations clung onto the concept of outsourcing, which they understood, but they also wanted to comply with the new policy of multi-sourcing IT provision - something that is recognised as best practice across the industry.
Tower Model
Unfortunately, the combination of these two forces created a hybrid model unique to government. The model is usually referred to as the Tower Model.  It combines outsourcing with multi-sourcing but loses the benefits of either.  The model has arisen because organisation have used a procurement-led solution in response to legacy outsourcing contracts ending. Rather than changing their approach and emphasis, they have ended up outsourcing their IT again, but in pieces.
It was still all about us, not about the needs of our users.
Organisations have adopted the Tower Model, believing they are following government policy and using best practice, but they are doing neither. I am now writing this post to be clear that the Tower Model is not condoned and not in line with Government policy.  Government should use the best of what is already out there - not develop its own model.
Multi-sourcing
As the programme that has replaced IT services in Cabinet Office, DCMS and the Crown Commercial Service has shown, multisourcing can deliver over 40% savings, delivering services that transform how people work, quickly.
Multi-sourcing works because at its core is an understanding of user needs. The team responsible for the IT service  knows what services are needed to currently deliver those needs. The team, which is largely made up of civil servants, owns the accountability and architecture. Departments should make sure they have the capability to do this.
An important point about multi-sourcing is that different things are bought in different ways:  there is no "one size fits all" methodology.  Commodity products like hosting will still likely be outsourced to utility suppliers, but novel or unique things close to the user may be built in-house.  And components can - and will - be changed often.
The Tower Model doesn't work because it doesn't fully consider what services are needed, or how they fit together and it uses a "one size fits all" methodology.  It relies on procurement requirements to bundle together vertically-integrated outsourcing contracts called things like 'network' or 'desktop'. It also usually outsources the service accountability, architecture and management to a third party.
There can be a role for this Service Integration and Management (SIAM) layer, but placing too much responsibility with it increases risk for both the department and the supplier by confusing roles. The SIAM provider should not replace good in-house IT capability.
The Tower Model can create a situation where the customer buys a number of incompatible parts and then asks a SIAM provider to put them together and make it work.
Own the solution
What's much more effective is to design and own the overall solution so that you know it works and can put it together and run it yourself.  Or you own the solution, put it together yourself and you use a SIAM provider to run it.
Both of these options require a number of steps well before looking at procurement options. Tom Read's blog post explains the steps you might take in selecting solutions.
Generally speaking, you should understand user needs, bring in the right capability and skills, analyse existing applications, architect a disaggregated desktop using cloud infrastructure and consider platform options before procuring and commissioning what's needed.
Follow the Cabinet Office Technology blog for more detail on what worked there.
You can follow Alex on Twitter and don't forget to subscribe to the Government Technology blog.