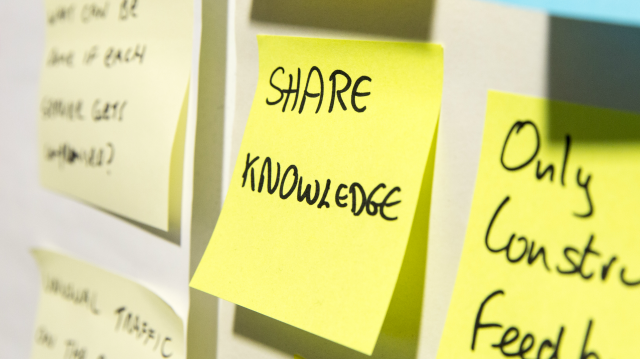 Back in August we told you about Common Technology Services (CTS) and our aims to help improve technology across government. The technical design function is one of the key elements to achieve this goal, and our role is to collaborate with departments to find common solutions.
How it was
When I joined GDS the technology function was just starting out and Government's attitude to technology was quite different. Highly complex contracts and security policies made technology a barrier to users trying to do their job. When we spoke to departments there were questions as to what services were available and why they should be used.
How it's changing
A lot has changed, and the questions have now changed from why to how. How can we design and buy technology in this 'new world'? How do we keep control while not necessarily running the services ourselves?
Leading the design team during all this change is exciting and challenging. As a team we are already helping to answer some of the questions government has asked us such as:
How do I share my network infrastructure with another department?

How can I make my cloud email services secure?

How do I make printing work in a shared building?

How do I reduce the number of logins that my users have to deal with?
Who we're working with
However, we're not doing this alone. It's exciting to be able to collaborate with our colleagues across government to solve these problems. We have already built some really positive relationships across the technical community and there's a shared desire to fix these problems so that users can do their jobs more easily. And of course we'll save money through less duplication of effort and infrastructure.
By collaborating we are also finding out where these problems have already been solved, and we just need to help share the good work that's already been done.
But this goes wider than just government. We know there's a huge amount of expertise and goodwill from suppliers as well. We're already seeing that by working with them we can use tools that are already available and avoid 'government special' solutions. It's also a good chance to talk to them about the direction and problems that government has and see what solutions can be found.
Wifi is a good example of this - we've had a lot of discussions with government departments and are developing some design patterns, sharing wireless networks and sharing wide area networks, that build on the Network Principles. We're hoping that by developing these patterns we can transform the way that building infrastructure is deployed. One day I hope to be able to go to any government building and quickly and easily log on to the wifi and start working. To me this is so important, as the technology that we take for granted every day can enable so much change; making life easier for users and simpler and cheaper for IT administrators.
What's next
Looking to the future we will be publishing more of our thinking and draft guidance, and we will encourage other organisations to help us build this knowledge base. We have a long way to go and a lot of technology problems ahead of us, but I'm really excited about the journey we are on and what we can achieve as a result.
You'll be able to follow our work on this blog and GDS main blog. Departments and agencies interested in collaborating with CTS can contact us via contact.cts@digital.cabinet-office.gov.uk