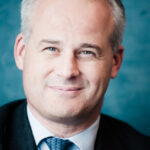 Magnus Falk
Magnus Falk is HM Government Deputy Chief Technology Officer.
Since its inception in April 2013, the Open Standards Board has been busy.
In the Open Standards Principles we said that we'd set up an Open Standards Board to help us to decide which open standards to use in government IT. You can find out more about current Board members and the excellent …
Related content and links
This blog is now archived
We're no longer updating this blog.
Open Standards
Get involved
with helping design what Open Standards we should adopt