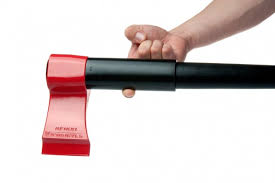 For various reasons it's been a couple of weeks since I last wrote up the various tech news that has caught my eye. That doesn't mean I've not been looking though!
I really love new solutions to old problems, and having spent many hours splitting firewood, I really love this new axe design.
The rise of 3D printing has really changed the way we see the world. Grace Choi has invented a technology to change the way cosmetics are produced by putting a comparatively cheap printer capable of printing makeup in various colours, based on simple inkjet technology, in the hands of consumers.
I quite enjoy reading success stories, and by anybody's measure 2048 was a massive hit. Read Gabrielle Cirulli's account of the wild ride he's been on since releasing the game in March.
Meanwhile, in the US, the network neutrality debate rages on. Should broadband be a public utility? I know what side of this argument I come down on.
Finally, Gary Turk wrote, performed, and directed this piece of spoken word poetry, warning of the dangers of keeping our heads down, starting at the many screens in our lives. I tend to think we can have both a rich online life, and an equally rich offline life, but nonetheless, it's a well-worded warning we'd do well to consider not only as individuals, but as technologists as well.
Found a link you think we'll like? Share it with us on Twitter – @gdsteam.