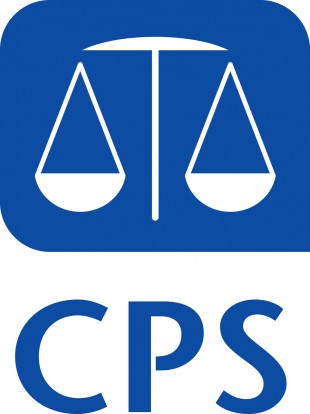 Paul Staff, Acting CIO at the Crown Prosecution Service (CPS), tells us how technology will be dramatically changing the way Criminal Justice works.
Criminal Justice is rapidly becoming a digital business and the Crown Prosecution Service is at the forefront of driving the transition from paper-based systems that have their roots in the 19th century.  We therefore recognise the importance of providing staff with the best equipment and software that we possibly can so that we can provide a quality public service.
Of course, the IT industry isn't standing still, and the notion of what is 'best equipment' changes on a very regular basis. The aspiration is to provide solutions that match the quality and speed of what many of us will be used to at home. We have made some significant strides towards this in the last year, but there is still some way to go.
Digitizing the Criminal Justice System
Every day thousands of cases are prepared and presented digitally in courts across England and Wales. The CPS has led this transformation, made possible by the dedication and perseverance of people across the organisation, and there is now a concerted action to make the whole criminal justice system digital by 2016. This is a key part of Civil Service Reform, which makes clear that public services must exploit the benefits technology offers, and will allow the CPS to meet its core commitments to deliver a high quality prosecution service for victims, witnesses and the wider public.
The aim is to create a CPS where:
• the design, introduction and use of the digital file will lead to business processes that eliminate unnecessary process steps and administration;
• the digital file is the basis of all casework preparation, decision-making and presentation;
• working digitally is the normal way of working for all staff; the receipt, processing and printing of paper will be an unusual exception;
• staff are provided with the right tools to work effectively and efficiently in a digital way supporting both the Civil Service and CPS capability digital priority; and
• engagement with victims and witnesses and the public is available through a digital medium.
The Digital Business Programme (DBP) strategy seeks to embed long-lasting changes in how the CPS works. This cannot be done by the CPS alone and requires collaborative working with partner agencies and other key digitisation programmes:
the Common Platform Programme which aims to deliver a unified way of working for HM Courts and Tribunal Service (HMCTS) and CPS staff and others in the criminal case management process, and
the Criminal Justice Efficiency Programme which plans to get the criminal courts working digitally – breaking the reliance on inefficient paper-dependent working.
Different working experience
Taken together, these changes will achieve a different working experience – instead of delivering and receiving information as CPS does now, all criminal justice practitioners will access shared case information with appropriate access determined by need. It will be complete, accurate and up-to-date with all parties able to follow the progress of the case.
Digital evidential material such as statements, photographs and video will become the norm, and will be used in the office, in court and on the go. Introducing new technology into courts, including wi-fi in every court, will facilitate the smooth running of court proceedings, enabling all court users to work digitally by sharing common in-court presentation technology and data stores. CPS staff will have direct access to cross Criminal Justice System (CJS) Case Management System, and information will also be shared electronically with victims, witnesses and the public where possible and appropriate.
Implementing the Digital Business Programme strategy
Successful implementation of the DBP strategy will be achieved by improving the 'here and now' while at the same time developing new digital ways of working. This will not be without its challenges – but the continued involvement of staff across the business in the development and evaluation of business requirements, including testing key products, will help refine processes and systems, in line with our value of striving for excellence.
Making sure that staff have the right tools for the job will help achieve the aims of the strategy and bring about the new ways of working. This means enhancing existing kit, identifying new digital solutions and providing the relevant local training. More specifically this involves:
• equipping advocates with new mobile devices, all with modern operating systems, and re-conditioning and re-issuing the existing devices, increasing flexible working across the organisation;
• improving digital access to legal guidance;
• improving existing IT platforms, systems and applications, including Content Management Systems; and
• providing wi-fi enabled mobile devices to allow CPS real-time access at magistrates' courts when the CJS Efficiency programme rolls out this service (and at some courts in advance utilising existing CPS broadband routers).
What changes will take place and when will this happen?
During 2014 the programme team will work towards achieving the following:
• receipt of structured case data from all police systems via the Exiss interface;
• implementation of full digital working on all magistrates' courts casework;
• introduction of full digital working in the office on all Crown Court casework;
• elimination of paper files from all case preparation and magistrates' court advocacy;
• introduction of a Streamlined Digital File across a range of volume cases;
• ensuring that where possible case material is served on defence digitally;
• prosecution of Crown Court appeals, sentencing and Plea & Case Management Hearing (PCMH) cases routinely from mobile devices and digital advocacy in some trials;
• digital service of case material for appeals, committals for sentence, and Early Guilty Plea (EGP) cases in the Crown Court; and
• introduction of an Evidence Management System (EMS) for all central casework division and complex casework unit cases.
Beyond 2014
Looking ahead the programme will focus on developing and introducing the digital file for all magistrates' courts and Crown Court casework, which will make it easier for prosecutors and police to work together in ensuring the right evidence and case material is assembled from the outset in a single, easy-to-use file. Developing digital presentations of evidence and exhibits to jurors in the Crown Court will also be a priority.
In addition, the revised Legal Aid Agency contract, due in April 2015, will make digital working a requirement for defence. Other future programme initiatives aim to achieve:
• Two-Way Interface (TWIF) with all police forces;
• routine access by CPS staff to police repositories for multimedia and other digital non-
structured material including text documents, photos, moving images and audio;
• wi-fi and video-enabled courts;
• full digital working with all CJS partners (e.g. Police, HM Courts and Tribunal Service, Legal profession, other government departments);
• the development and implementation of the common platform with HM Courts and Tribunal Service;
• in-house capability to create digital presentational tools for trial work and complex casework.
We have made a great start on a transformational journey that will create a CJS that is right for the 21st century. With the continued support and commitment of all of our colleagues in the CPS and in the other agencies we will remove the remaining barriers and obstacles and fundamentally improve the way we all work together over the next three years.
What do you think of these plans for the CPS?  Tell us in the comment box below.