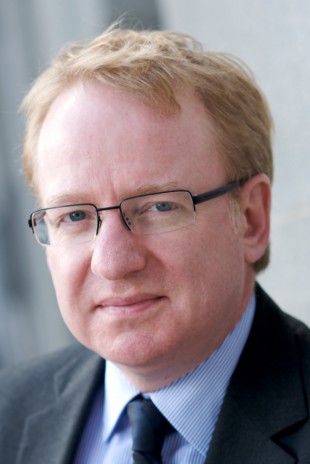 In his recent blog post, Sir Bob Kerslake outlined five of the principles driving the adoption of a better approach to technology for civil servants. I thought it would be worth setting out a little more detail of the thinking behind these principles, and why it's important that the public sector has the best possible technology - software, hardware and services - to carry out its essential work.
Moving to digital by default is as much about how we operate, organise and run the public sector to be as efficient and well-organised as possible as it is about delivering transactions online to the public. This means helping overhaul and improve the technology that civil servants use across the public sector, from mission critical systems handling services such as taxation and welfare, to the devices used by employees in government offices or when they're out on the frontline working in the streets and homes of our communities.
All too often in the past, technology and poor processes have obstructed and frustrated our employees. It's therefore essential that we ensure civil servants have the right technology, backed up by the right operational processes, to do their jobs more effectively, as an integral part of the current programme of reform.
Building our IT around your needs
In the past, civil servants were not often closely involved with the design and selection of the processes and information systems they were expected to use. As a result, they could end up with technology that was not well suited to their needs and which hindered rather than helped them in their work. Ironically, given the high cost of many of these systems, the technology that employees use at work compares increasingly poorly with the services and devices they use and access at home.
This out-dated approach is now being replaced, and users and their needs are being placed at the centre of design. Civil servants' needs will in future help determine the technology solutions required, rather than the older approach of choosing technology and then making users work around its limitations. As Sir Bob made clear in his blog, this will not be achieved instantly - particularly given some of the existing contractual constraints - but these changes will begin to deliver much-needed improvements to civil servants' working environments over coming years.
Having appropriate security controls
Good security requires an appropriate balance involving people, processes and technology - yet all too often technology has been used in isolation to try to deliver security. The result has included the legendary, and absurd, 20 minutes or more for users to login to their PCs and laptops. Using technology alone to try to achieve security has proved a frustrating and largely fruitless experience for users and unfairly implied a lack of trust in civil servants. As well as adopting a more appropriate security regime for government, we are moving to rebalance security as a people-centric and risk-managed issue rather than a technology-driven one, and to improve the processes and technology used in order to achieve the right balance.
Having software and services that are delivered through a browser, making sharing and collaborating easier
Modern, standards-compliant web browsers are available across a wide variety of digital devices and operating systems. They provide a consistent way of accessing software and services regardless of the device being used - and without locking users down to any particular software or hardware vendor. This makes it easier for civil servants to choose the tools that work best for them whilst knowing they will still be able to work efficiently and effectively with colleagues, both within their own department, and with other departments, agencies and the public.
Having services that are device and operating system agnostic
With the move away from desktop PCs as the standard way of accessing applications and information, there is a growing diversity of devices that users are adopting to carry out their work in the most effective way. From smartphones to phablets, tablets, laptops and PCs, this divergence of devices running a variety of different operating systems and software means that the way that applications are delivered needs to ensure that they are usable regardless of which device is being used. In part this is being achieved by the adoption of open standards for many of government's requirements, and partly by ensuring delivery of services into web browsers. Our work on open standards enables us to converge on a set of mature and consistent standards that ensures interoperability, whilst simultaneously supporting the growing divergence in the devices being used to meet users' needs.
Being able to use social media when appropriate to engage with the public and our stakeholder groups
In the past, out-dated, inappropriate or poorly specified technology has impeded civil servants in their work. They have often found themselves unable to access and use the internet effectively due to arbitrary constraints that have been placed on its use, or because of out-dated technology on their PCs. Supporting the appropriate use of the internet in the workplace, including the use of social media, is a HR and people issue and yet, as with security, all too often crude, technology-led constraints have been implemented. Feedback and discussion of proposed public policies often takes place online - from blogs and media sites, to social media from Twitter to Google+. It's neither desirable nor sensible to impose artificial technical restrictions in our workplaces that deny civil servants the ability to access such feedback and to engage directly and transparently with the public in the course of their work. As a result, there is now a presumption that access to the internet will be enabled by default rather than by exception, helping us move from a 1990s organisation-centric approach to one better suited to trusting and empowering our employees to do their best work.
What do you think of these five principles?
Follow Jerry on Twitter.