We've invited Oliver Morley, Chief Executive of the Driver & Vehicle Licensing Agency (DVLA), to tell us about the changes a-foot in his agency.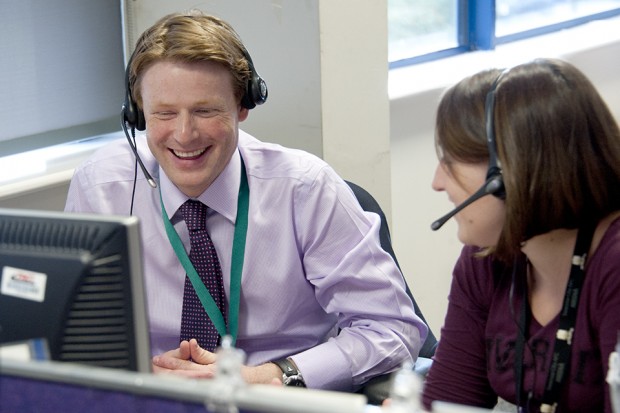 We're going through a rapid change on digital, working closely with the Government Digital Service (GDS) and our parent department, the Department for Transport (DfT), to make things better for the users of our services.
At DVLA, though, we do this knowing that we have a big technology legacy which needs thought and even a little patience. Importantly, we all want to do it, and we've been building the structures that can support this change. We combine the best of the GDS approach on agile design and the exemplars, with our transformation programme – designed to extract the best out of our legacy and allow us to move on.
Exemplars
Our exemplars are going well. View Driving Record  has given almost 100,000 beta users a chance to check their licence to see the vehicles they can drive, and any endorsements they may have. 90% of drivers have a clean licence so I expect most users to be pleasantly surprised. Our second exemplar, Vehicle Management, is designed to allow the motor trade to tell DVLA that vehicles have been disposed of into the trade with a seamless link to our systems. We're in Alpha, and working closely with the trade bodies themselves to make sure this works well. And finally, we're progressing our Personalised Registration online offer with a beta planned for the end of this year. This is a really important part of our business, and one which we have not delivered in the past, so it's time to get it right.
That said, we know that services our customers want to use also means the use of non-digital channels. Although the tax disc will be abolished in October, we'll still offer the post office, phone and post to pay because some people prefer it.
Our transformation also means we want to improve our internal systems for staff over the next two years. Here it's really important we can support an excellent multi-channel business where people can use the services they want to use, and digital is clearly the main option.
Momentum
So we've got momentum. Our projects are delivering to schedule, cost-effectively. Our stakeholders are part of it, not on the sidelines, but they're realistic about what it takes. But we can't just focus on these very important quick wins. We have to build an open and scalable infrastructure for driver and vehicle enquiries for our users, businesses and our staff. This is the transformation that we're looking for. Everything easier and cheaper to change, but delivering great service in exactly the way our users and businesses want.
Follow Oliver on Twitter.