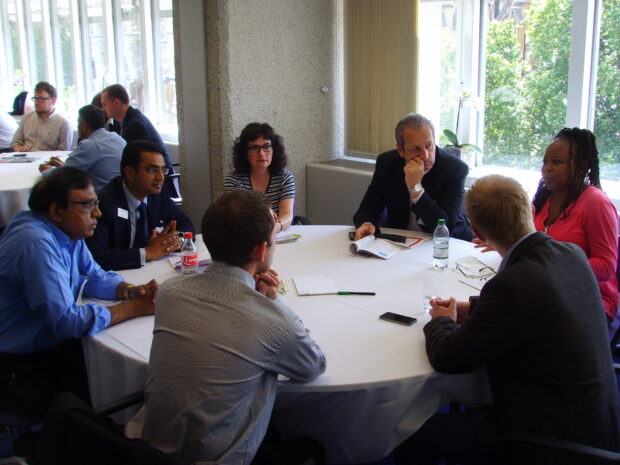 During the past month some of our team have been travelling round the country presenting at Civil Service Live. We have been running a session called "Can Government IT be faster, smarter, better – and cheaper?", designed to showcase the changes we're putting in place for Cabinet Office and DCMS users. There was some talking and sharing of what we're doing in the Cabinet Office - you can see some of our slides here if you're interested.
Mostly, though, we were there to listen - to ask civil servants from different locations and departments to tell us what they see as the problem with government IT. If you name a session "Can Government IT be faster, smarter, better – and cheaper?", there's a better than average chance that attendees aren't coming along to say "nope, it's great already"!  What I hadn't expected was the level of passion, engagement and, in some cases, outright anger at the state of IT in some government departments.
What's broken: recurring themes
In Newcastle, Bristol and London there were themes that came up again and again. Here are a few of them:
Printers: slow, regularly broken and often over-engineered to the point of not working. One team reported that they send their files to print at 4pm each day and don't expect them to arrive on paper until the next morning.
Computers: users described their laptops and desktop computers as slow, unreliable and so heavy that mobile working means carrying around pen and paper. One attendee, showing the kind of patience unique to civil servants, said his computer takes 45 minutes to log in each day and wondered whether this was to be expected?
Support: support arrangements were often described as distant, unresponsive and frustrating. Three hour train journeys to London to get a laptop fixed were not uncommon, nor were groups who had simply given up calling their helpdesk.
Blocked internet: users are being told that they can't access much of the internet for "security reasons". This makes people feel confused and annoyed as they feel the web should be part of how they do their job.
Old phones: civil servants have iPhones in their pockets but are issued with phones like this: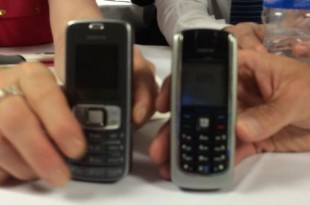 Not being listened to: many reported frustration that they are never consulted before new systems are introduced to their area. One woman described a brand new IP telephony system that had just been introduced that lacked some core functionality her team needed to do their jobs: their new IT is making their job more difficult.
How can we make things better?
Once people had vented about their IT pain, we asked them how they would fix things. The answers were genuinely surprising: many of the attendees had ready answers but needed some nudging to believe it was worth saying them out loud. Here are some ideas from our users:
"Bring it all back in-house": many miss the days when their support staff were familiar faces and also civil servants - people who genuinely care and want to fix things.
Cheaper, more flexible contracts: people didn't understand why such long contracts were signed but several assumed there must be a good reason - "probably makes it cheaper" one participant said. "IT teams have to challenge existing regulations and bureaucracy."
Ask users what they want before buying things: participants said they want to be involved right from the start. The message was "listen to users and ask them what they need so that money is not wasted on unnecessary tools".
Invest in modern equipment: everyone recognises the need for the civil service to keep costs down but these users believe they deserve modern technology that allows them to work properly. "Cost should not be the main factor. If something needs changing, do it".
Move faster: "By the time changes are delivered the technology provided is already out of date."
Stop over-complicating everything: users we spoke to have great, simple, functioning IT at home. Printers that work over the WiFi, smartphones with all their apps and data on, laptops that fit in their handbags. The users at one session wanted to understand why things aren't as simple in the workplace. (Anyone?)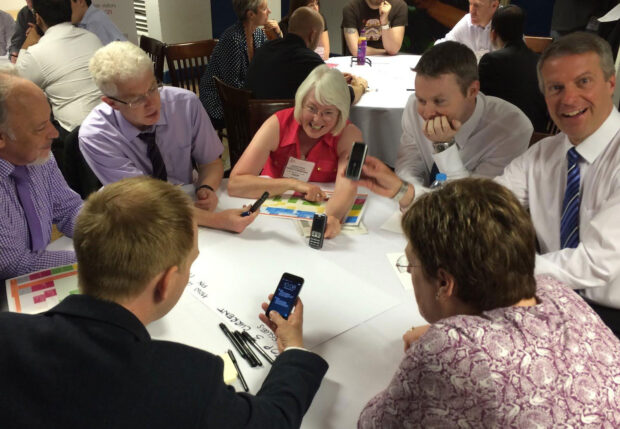 Change is happening already (honest)
Here's an interesting quote from one user: "Changes promised in the department are rarely kept; IT teams promise "shiny" things that are rarely actually given to people". There was an undercurrent at all the events of "glad you're listening, but we'll believe it when we see it".
In the Cabinet Office and DCMS we are now gearing up for go-live with our technology transformation programme. We have our first 250 users moving on to the new technology services at the end of August and the rest moving shortly after. We have tested the solutions extensively with users and think they're going to love them. Less importantly, the new technology is substantially cheaper year on year than what is currently in place: things can be better and cheaper.
Other departments are actively changing things, too. The Ministry of Justice is looking at some exciting cloud solutions and mobile working solutions that people will actually enjoy using. The Department for Transport is rolling out smartphones, tablets and cloud applications. The Home Office is piloting tablets and is looking at cloud applications that best suit their user needs. The list goes on, but the point is: things are starting to change. Watch this space.
Follow Tom on Twitter and visit the Cabinet Office technology blog to find out more about the Cabinet Office technology transformation programme.