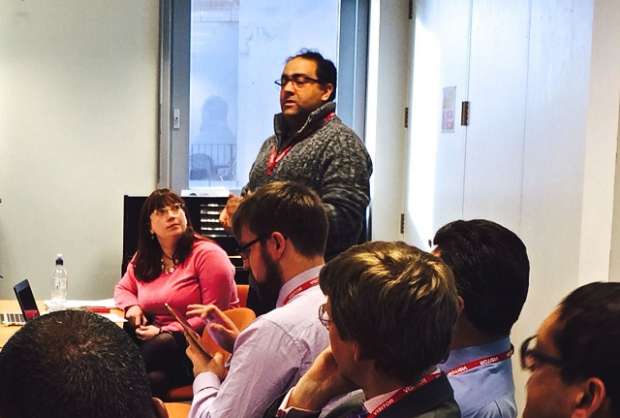 On 14 January we held our first Open Formats Clinic, with around 25 people joining from across government.
Departments have been preparing for a move to open formats for documents since July last year when the UK government selected standards for viewing and sharing documents.
 Following Plugfest, we saw an opportunity to bring departments together to share what they're learning and to discuss any issues so that they can work together on solutions.  We enticed people with behaviour change and user research backgrounds as well as the usual suspects from technology teams. 
I started off with a quick introduction to explain why we selected open formats for documents.
Chris Francis then presented on behalf of the Community for Open Interoperability Standards (COIS). This community has come together to support, promote and extend the adoption of open standards across the UK public sector. Its members are volunteers and supporters including citizens and vendors who are affected by public sector technology choices. The COIS community has been looking at some of the open format implementation plans published by government departments so far. Chris shared some helpful pointers about where they think plans aren't clear and gave some ideas about information it would be useful to include so that people know what to expect and when from departments.
Building on his guest blog, Tariq Rashid from the Home Office presented their approach to implementing open standards based on a set of adoption principles that focus on user benefits. Home Office has developed these principles by learning from other organisations who've moved to ODF already. He was keen to point out that digital by default means that many instances where documents are used now should be replaced with browser based information.
We'll be hosting another session in a couple of weeks and encourage Technology Leaders, Digital Leaders and their teams to come along. If there's something you think we should cover, let us know in the comments below.
Follow Linda on Twitter and don't forget to follow the Government Technology blog.