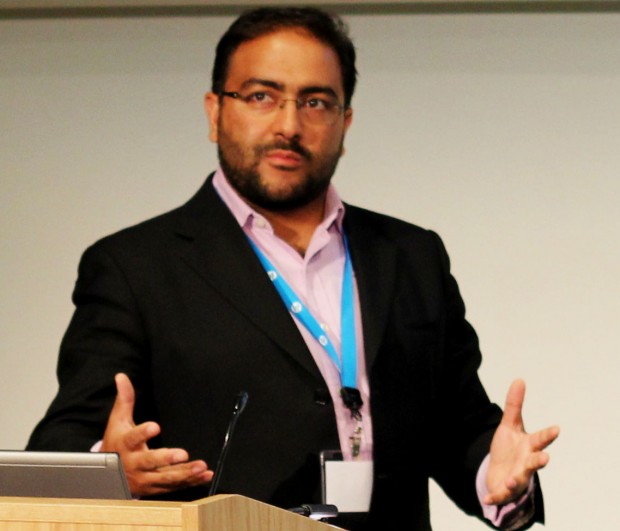 In this first of two blog posts, Tariq Rashid, who is leading the work to adopt Open Document Format (ODF) in the Home Office, explains how he and his colleagues will make this happen and how it will improve choice for their users.
Planning ahead
You might wonder why the Home Office doesn't simply switch over and start using ODF on a chosen date. The reason is that adopting ODF is not as simple as it might appear. Some of our existing technology might not be compatible with ODF and our users may take some time to become familiar with the format. Also our partners with whom we collaborate might not be ready to receive our ODF documents.
To give ourselves the best opportunity for lasting change, we want to learn from other people's work to adopt ODF. Distilling that wisdom into principles will govern and guide our own adoption.
Principles for adopting ODF
The principles we've defined are:
We must challenge ourselves to meet user needs more digitally, avoid using documents wherever possible and move information online. Our broader aim is digital transformation, not a like-for-like migration to ODF.
Sponsorship for adopting ODF must come from the top of the organisation, from a visible business leader. The organisation must understand the benefits of change for its users, and be able to explain them in plain English. Change must not be technology-led.
We will phase the adoption of ODF. A big bang approach is an unwise bet on many factors working perfectly at the first attempt. A phased plan stands a better chance of succeeding because it allows time to address unexpected obstacles, and people to become accustomed to the changes. A measured pace also allows for feedback to inform any changes needed in approach. 
Ultimately change doesn't work if it doesn't work for people. We will support those who are uneasy or unfamiliar with the change, but support doesn't have to mean impersonal or expensive training. In fact peer support through a network of local champions often works better.
We will communicate and prepare for changes with enough time for people and technology to adjust. This is particularly true for different departments to coordinate their adoption of ODF. There will be no surprises for users, civil servants or other partners with whom we collaborate. 
We will never reject an incoming editable document in ODF format. Asking someone to resend a document in a closed proprietary format is akin to bad manners. Establishing this etiquette is a good start for changing culture
User benefits as milestones
Civil servants and users of our digital services can understand and support milestones which are clear, simple and talk about the benefits for them. "Enabling citizens to send us documents in an open format created by their choice of software" is an example of such a commitment.
This is why the Home Office is not developing an implementation plan proposing change by organisational units or geography. Nor is it tackling internal systems prioritised by some self-defined criteria. The change is not centred around technical projects, it is centred around users.
As we deliver the benefits for our users, any necessary technical changes will happen almost as a side effect.
By going at a considered pace, we allow people to become familiar and capable with ODF in a way that is sustainable and lasting. We also want to make sure we don't lose the opportunity to consider better digital approaches to meeting user needs, avoiding the need for documents altogether.
We'll be publishing our implementation plan on GOV.UK in the coming days.
You can read more about open standards and ODF here.
Follow Tariq on Twitter and don't forget to subscribe to the Government Technology blog.