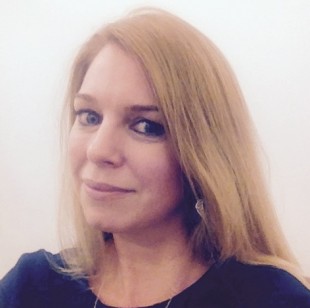 Michelle Thorp, Director, Digital Infrastructure in the Cabinet Office, tells us tells us why connectivity has been a key topic of discussion at the inaugural D5 Summit.
The Digital 5 (D5) Summit, which brings together a group of some of the most digitally advanced governments in the world, founded by the UK, Estonia, Israel, New Zealand and South Korea, kicked off yesterday.  One of our sessions was dedicated to future connectivity.
Over the summer, I spent my time developing the first ever map of the government's telecommunications and digital infrastructure. This involved understanding what capacity and capability all those masts, fibre and cables around the country provide to us.
This map is the first step in the journey to understand how we make best use of this significant national asset. Through this exercise, I found that we have a real opportunity to buy more efficiently and we can now think about how to maximise this asset to improve connectivity across the country. We can also start to understand how we improve and build our infrastructure to plan for future technologies.
To this end, a Portfolio Board has been established to enable collaboration between the departments that are implementing the government's most significant infrastructure network programmes. This type of collaboration and the ability to drive synergies between the programmes increases value for money.
We are not just looking at domestic connectivity. By enabling joint working and developing a strategy for wider collaboration between public and private sector, I hope that the UK will continue to be at the forefront of technological developments and remain a leader in the super-connected world economy.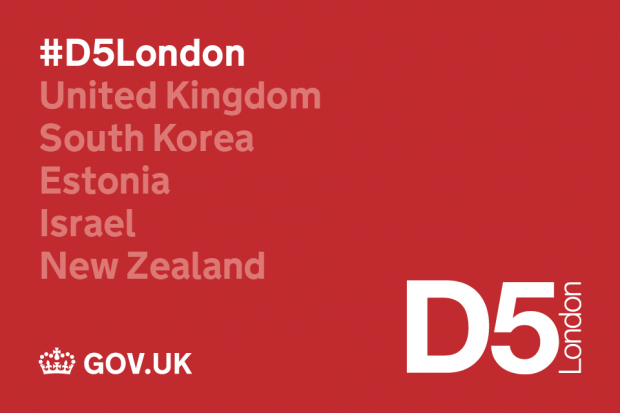 The session I chaired at D5 enabled us to share our expertise with four other great connected nations to look for opportunities to cooperate.  We're not starting from a blank page.
We heard from Professor Tafazoli from the Surrey 5G Innovation Centre that patents are being filed and real headway is being made in defining what 5G will become to pave the way for the Internet of Things.  Fortunately, the UK is investing in this area, and has already set up Smart Cities Demonstrators in Glasgow, London, Bristol and Peterborough.  The 5G Innovation Centre is the first international hub for telecommunication research and innovation.
We members of the D5 agreed a shared vision for future connectivity.  This is a world first and will set the blueprint for the development of the standards that will deliver that vision.
I am excited about our future international collaboration and the UK reaping the benefits of us all working together.
Don't forget to sign up to the Government Technology blog.