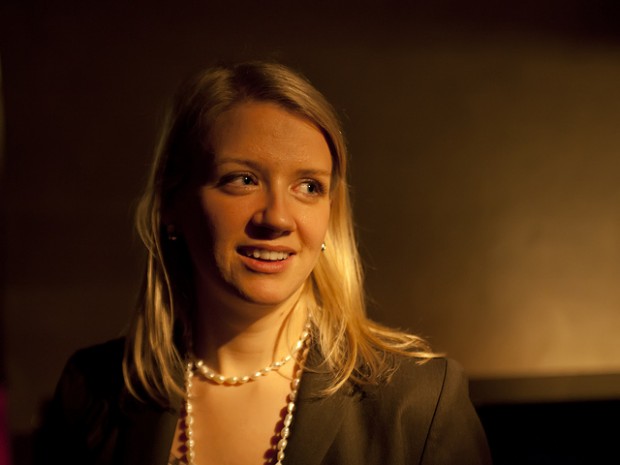 James Duncan and I were invited recently to present to the U.S. Digital Service at their "off-site" meeting near Washington D.C.  Sadly, a quick trip to America wasn't in our plans, but we made short work of setting up a video call on the Web so we could join them from the UK.
One of our Design Principles here at GDS is "Make things open: it makes them better". We are open not just with our code, but also the journey we've taken and where we're aiming next.
That openness is not just great for us — obviously others make our work better. However, by sharing our journey with other governments facing similar challenges, we are compelled to look at ourselves a little, and ask questions like, "What has been the most important thing we've done?" or "What would we do differently if we had the chance?".
With the U.S. Digital Service, we ran through the "how we got here" story: the mandate from Martha Lane Fox and the Minister for Cabinet Office, the challenge of "showing the thing" to prove that agile methodologies and digital services work well and are cost-effective, and how we're helping departments to increase their digital skills at all levels and spend their money more effectively. We then talked about Government as a Platform:  creating common platforms to share across government, like Common Technology Services and GOV.UK.
It sounds like the U.S. Digital Service are on a similar journey, as they're setting out their early plans to bring their government's digital services in line with the best private sector services.
They also have things to teach us, too — their energy and enthusiasm in taking on their challenges are inspiring to all of us at GDS. Hopefully our story is helpful to them as they take on their enormous journey ahead, and we look forward to talking more in the days and months ahead.
Follow Hadley on Twitter and don't forget to sign up to the Government Technology blog.