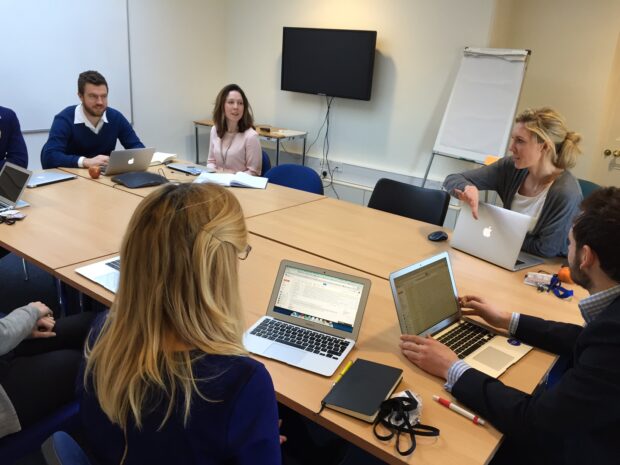 There's been a lot of support and also debate following my blog post to clarify what is government policy on the best way to deliver IT services.
I thought it would be helpful to provide a follow-up post to go into a bit more detail in some areas.
A colleague of mine recently provided feedback that I like to blog when I notice I'm having the same conversations with different people. Of course making things open makes things better, so when I realised my team and I were each having to provide advice to both suppliers and departments on the best way to disaggregate services as outlined in the service manual, it was time to publish some more detail.
Transparency
We have always been open, but publishing guidance on the internet through a blog is more transparent and accessible than the other channels we've been using over the last couple of years (like speaking at conferences).  Using the internet also makes it easier for anyone to peer review, discuss and challenge our work, something we always welcome.
Transparency is also crucial if we are to deliver great services to our users (whether inside or outside of government).  We, as the technology profession, need to be transparent in communicating to suppliers what we need to build and run those services.  This means having fully open conversations and transparent transactions like those through the Digital Marketplace.
Capability
A lot of comments rightly pointed out that capability is key to making IT services work - I couldn't agree more. As we've always laid out in the technology code of practice "adequate capability should be in the organisation - you shouldn't outsource strategic decision making or service accountability".  As we have historically outsourced a lot of this, growing it again has been a challenge, but one we are overcoming - we now have a great set of digital and technology leaders across government and the GDS Recruitment Hub continues to help departments bring in the right talent at senior levels.
We have also been working to strengthen the digital and technology professions at all levels and a recent example is comprehensive guidance on the digital and technology skills needed to deliver digital and IT services that meet user needs.
Building services that meet user needs
I was also quite interested by the different interpretations in the debate of what is a tower model. To me this highlights the problem of following specific named models, rather than focusing on the substance of what is needed and working out the right way to buy it.  Cutting things into arbitrary 'towers' is unlikely to get you the right result, in the same way that cutting things into arbitrary small pieces won't work either. The right size and model will be different for different components. I'm probably repeating myself here, but for some things you might want to purchase them as outsourced services (for example infrastructure), others might be bought as off-the-shelf solutions and some you may want to pay to be developed.
The debate shouldn't be about different fixed models (and certainly not what is the government model), but how do we, like any other service-orientated organisation, build and buy services to meet the needs of our users? IT based around services, not departmental or contract silos.
Avoid lock-ins to long-term contracts
We should remember that because technology evolves quickly we shouldn't lock ourselves into long-term contracts.  No one can accurately anticipate what we will need to provide our services in 10 years' time and shouldn't try to contract for it. Likewise technology will evolve more quickly than a long procurement project to outsource towers.
Our digital marketplace strategy outlines how the Digital Marketplace will stimulate a responsive, evolving market, giving buyers who are transforming public services access to the services they need. We will make it easier to commission to meet user needs and build stronger communities, connecting people transforming public services with relevant experts and resources to deliver the right project outcomes.
In Government we know that we have over-outsourced in the past and moving away from that lock-in is taking time. We will always be pragmatic about how we move away from our legacy and towards a set of services built around our user. We are continuing to evolve and we look to our service providers to do the same.
You can follow Alex on Twitter and don't forget to subscribe to the Government Technology blog.