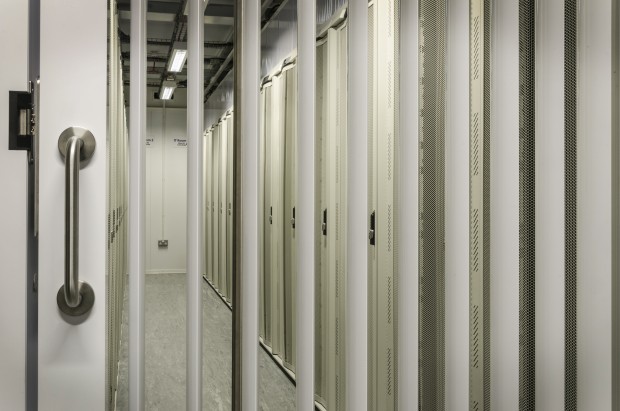 In July last year I wrote about Crown Hosting.
Today I'm pleased to confirm that we have created a joint venture - Crown Hosting Data Centres -  with Ark Data Centres and signed a framework contract with the joint venture, to deliver legacy hosting services. Ark are already well known as suppliers of colocation services to the public sector with existing contracts with both the Ministry of Justice and the Ministry of Defence.
The Cloud First policy will see most of our applications migrate to the cloud. As the policy says, public sector organisations should consider and fully evaluate potential cloud solutions first – before they consider any other option.
However, we do have some hosting arrangements that cannot make this transition to the cloud in the short to medium term. This tin forms a legacy estate that requires some form of ongoing hosting provision, and Crown Hosting Data Centres will provide a secure and cost effective home for those applications.
The framework is open to the whole of the public sector. Because we are working as one government customer, we can achieve lower prices and better terms than each individual department procuring on their own. The potential savings are significant enough to warrant inclusion in the Budget published yesterday.
The services will be delivered from shared state-of-the-art facilities that will also help us significantly reduce our energy costs.
Crown Hosting Data Centres will enable Technology Leaders to keep legacy systems running, which will provide the platform to design and develop new services based on user needs. We will also finally have an effective overview of this legacy estate and where it sits. That view will help us reduce over-specification and standardise what government needs from a legacy hosting environment.
Crown Hosting Data Centres are now a reality with three Founder Customers — Department for Work and Pensions, Home Office and Highways Agency — and more to follow. Services are available to call off immediately from the framework.  To use it, email  crownhosting@cabinetoffice.gov.uk.
Follow Liam on Twitter and sign up for email alerts for the Government Technology blog here.