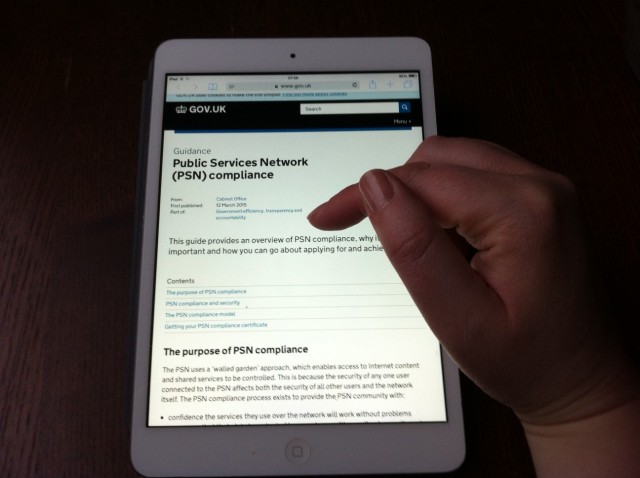 As Mark Smith mentioned in his blog a couple-of-weeks ago, our trial of the new PSN compliance process has now moved into public beta.
All the documents you'll need to apply for a PSN compliance certificate, whether you're a public sector organisation or a supplier, are now available on our website. All the details and links to the beta documents are on the new PSN compliance page.
We're now accepting compliance submissions using the new process so, if you haven't submitted and are about to renew your PSN compliance application, you can use these beta documents to complete your submission. There's also a link to the existing documents and guidance on the new PSN compliance page if you're already part-way through the process.
As mentioned in Mark's previous blog post, the new process is already available for service providers.
Throughout this public beta we welcome feedback from you, our users, on how the new process can better meet your needs. These beta versions are the product of the feedback we had from the alpha, so we're keen to make sure it all works for you. Feel free to provide comments or ask questions when you apply for compliance, or by emailing us at public-services-network@digital.cabinet-office.gov.uk.
Next steps
We're still working towards being fully live with the new process in April, and we'll contact your PSN leads direct to let them know exactly when and how it's going to happen. You can also keep an eye on our website to see the latest content as it's released.