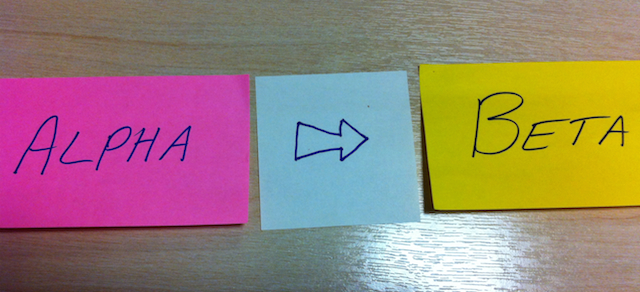 We've been making good progress on the alpha of the new PSN compliance process, which I talked about last month. So good, in fact, that we're now ready to take the next big step - it's beta time.
I mentioned in my last post that we'd extended the reach of the alpha to a number of other organisations, so we could test the process on different set-ups and structures. This really proved to be a valuable move, with lots of good feedback, comments and actual experience that has helped us fine tune our ideas about the new process.
With the benefit of these additional views we were able to close-off the alpha at the end of last week. A big thanks goes to everyone who got involved. We've now reviewed all the feedback and have used it to update the documentation and guidance so we can move on to the next step: the beta, which will kick-off in the next few days.
Early-bird
With the beta we're keen to get a much wider idea of real-world experiences with the new process, so customers wanting to connect to PSN will now have the option of using the new compliance process when you renew your application. It's a sort of early-bird promotion, so you get a chance to try the new process out for yourself. Of course, if you'd prefer to use the existing process - and wait for the full roll-out - then that's not a problem: whichever route fits you best is fine with us. We're still expecting the roll-out for the new process to start in early April, but we'll let you know exactly when and how as soon as the details are confirmed.
We'll be contacting organisations that are currently renewing or about to renew their compliance application to let you know about the options available and how it will affect your renewal.
Supplier process now live
In last month's update I talked about how we were revising the process for suppliers of PSN services, with the introduction of the new Cabinet Office certification process. We're very happy to say that this process is now live so service providers are now being moved over to the new one.
It means you won't have to go through the Pan Government Accreditation (PGA) process, which should make it much simpler and cost effective for organisations to offer their services. Of course, things don't change for organisations supplying the vital connectivity services: they'll continue to be assessed through CESG's PGA scheme.
We'll continue to keep you posted as the beta progresses. Expect another update within the next two weeks, but if you've got any questions then please contact us.
Don't forget to sign up to the Government Technology blog.