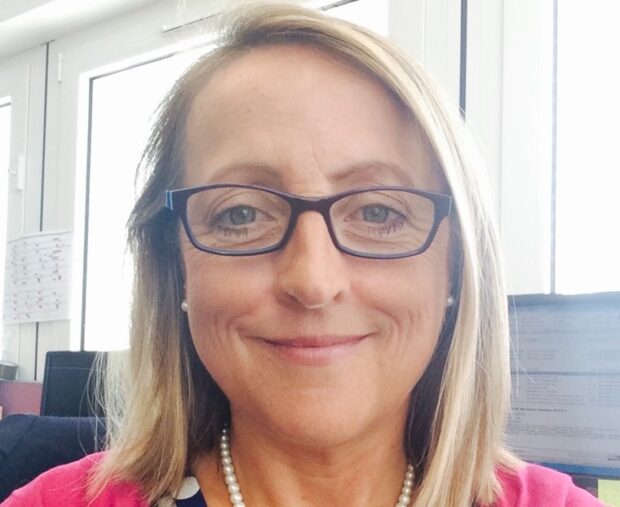 Julia Harwood, FLITE Programme Director and Chief Information Officer at the Department for Business, Innovation and Skills (BIS), tells us about some of the things she's learned from working on a transformation programme.
A year ago this week, I returned from a glorious week of "glamping" in Dorset to be asked by my director if I would like to be seconded into the role of Programme Director for our IT roll-out.
I really enjoy a challenge and had been involved at both strategic and coalface levels before with various government IT implementations. I also understood that BIS was in a bad place as our 15 year ex PFI deal was due to expire shortly (in Mar 14) and various attempts to procure Desktop21 and use our Shared Business Service had failed to gain approval.  I thought I could help by bringing lessons from the past to the fore. To be honest I was excited at the prospect…
The Government IT strategy is sensible, logical and, I suspected, had hidden treasures to be discovered as well as a few dragons to be slayed. What lay in store was so much more challenging than I imagined. For a start BIS's 3,600 users in 28 sites would be joining the Department of Energy and Climate Change (DECC) 1,600 strong user base located in 2 sites as part of their IT programme. This required some thinking about and proper planning. This spawned our "go DECC" mantra and a week spent working on a plan and critical path. We quickly set up a very good team to support DECC and five months in to the eight month project we crashed the two teams together with our Permanent Secretary's blessings - joined up Government in motion!
Preparation
The implementation was not smooth but we expected that, given the crazy timescales. We did two really good things in preparation for what lay ahead. Through a very effective comms campaign, we prepared BIS users for the "Bumpy road" ahead. Months before we started, we recruited over 200 volunteers in the Business to be our IT Senior Civil Service sponsors, IT Coordinators and Super Users. They were our tentacles into the business and were given special treatment in terms of briefings and sitreps.
We also secured really excellent buy-in from our seniors and Permanent Secretary, whose support was outstanding throughout. Loins were now girded across BIS!
So why was it so difficult? What were the casualties and what have we learned from the process?
The issue of time
The number one issue was time. We did not have enough of it and we had a cliff edge of 31 March 14. We concentrated our ambition into a box called the "minimum viable product" to enable BIS to "stay in business". The pain felt has included delays in data migration and outages which were absolutely unacceptable for our users over the past 8 weeks. We are getting there now and we have users who are saying that our new Windows laptops, Windows smartphones and new software have transformed the way they work. There are, of course, others who won't be sending us Christmas Cards any time soon, but as the old saying goes "if you want to be popular, don't work in IT", particularly if you are trying to be a government pathfinder in a hurry.
Lessons learned
The detailed challenges and lessons are going to be shared shortly with other Departments via a Lessons Identified exercise …but at a very high level, we found:
That the cloud commodity offerings that can be bought through G-Cloud required more consideration and understanding on both sides.
The SIAM (Service Integration and Management) construct appeared to be sound but we feel the need to tailor it to work for us in light of the last few months and make very clear the responsibilities during transition vs business as usual.
That we need to think carefully about the skill sets required within IT functions.
We also need to prepare for the 2 year re-competition which is entirely healthy but needs agile commercial skills (and I don't just mean in the commercial team) to make this work.
I really learned the value of a blog by taking to Yammer. I felt unconstrained and able to tell it like it is. BIS staff responded unbelievably well to honesty and some real emotion. (This made up for the one near lynching from an understandably frustrated team who had suffered delays.)
I am thrilled to bits to be the SRO (Senior Responsible Owner) for an Open Source Records and Collaboration application delivered by SMEs which have made the journey with us. After a struggle, this will deliver in October. Patience and belief have paid off. This is a real prize!
In summary
So… it is good and worth the pain for most of our users who have come through the other side of the journey. However, in hindsight, trying to move 3,600 staff from desktops to laptops, from Microsoft XP to Microsoft Office 2010 and implementing a new, largely untested procurement model, including some insourcing, whilst also implementing a new Official marking scheme, buying new PSN networks for 28 sites in the twilight zone between old and new security systems, and closing down a 15 year old PFI, all in 10 months, is probably something most sane people would sensibly avoid.
I trust others will gain a great deal from our lessons identified exercise and I encourage you to talk to DECC and BIS before you take a similar leap.
Sign up for email alerts for the Government Technology blog here.