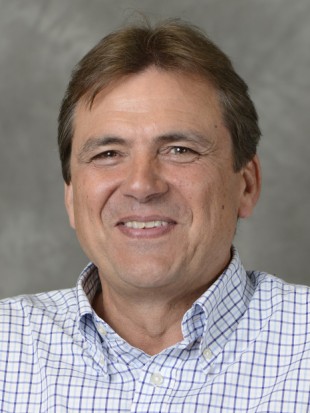 If there is one message that I have been given loud and clear from all levels of Defence, it is that we need to dramatically improve our core IT system, the Defence Information Infrastructure (DII).
And so my focus since becoming CIO in May has been to develop a programme to deliver that change.  On 31st July, I published a plan describing the initial steps in an ambitious two-year transformation programme which will deliver the modern, open and flexible IT we need to support Defence activity.
Fifteen years ago, when DII was specified, many of us didn't have mobile phones and those that did only used them to make calls. Likewise, many also didn't have PCs at home and, if they did, they were pretty limited in what they could do. For most of us, what we had at work was vastly superior.
Wind forward to today – virtually everyone is able to shop and bank online and social media has changed the ways in which people interact.  We now live in an age of mobility enabled by cloud computing, enhanced security on our commercial devices and the ability to be able to work seamlessly between multiple devices.  Most of us have as much computing power in our pockets as we have on our desks at work. Put very simply, it's a completely new type of IT which we need to deliver and then exploit in the workplace.
My vision for 2016
Last week I set out to those in Defence my vision for 2016 in which users will have information capabilities that are tailored to their mission, location and role, accessed at the right time, through a choice of devices over a cost effective, modern and adaptable infrastructure.  For non-sensitive, everyday work we will adopt commercial standards and security arrangements.  As proof of intent, and in order to deliver real benefits up front, I also announced details of 30 specific improvements that we will deliver between September 2014 and March 2015, including better access to the internet, quicker logon and logoff times, access to social media and more flexible mobility solutions using WiFi.  Full details of these are available to Defence personnel via the MOD Intranet.
There's a lot to do, and this is not an overnight fix, but we are on the right path.  The announcement last week was endorsed and counter-signed by our major partners – HP, Fujitsu and BT – as clear evidence of their commitment to ensure we deliver a modern, user-focused IT experience.  I will be reporting regularly on progress, and there will be a further announcement at the end of October setting out the path towards the 2016 end state.
Tell us what you think of these transformation plans.
And don't forget to sign up to the Government Technology blog.