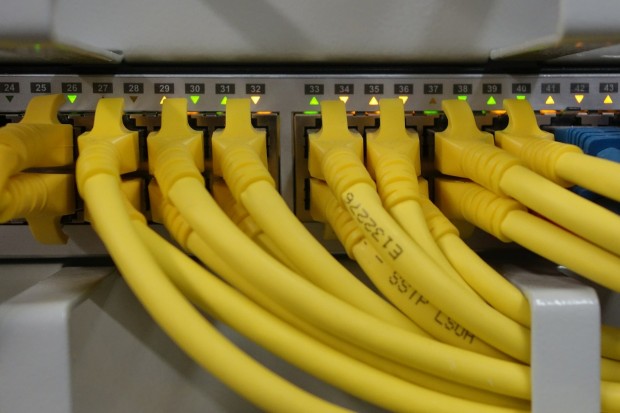 We've talked previously about what we've been doing to make the Public Services Network (PSN) better.
Our next big step has been to remove the £999 compliance charge for those using the GSi Convergence Framework (GCF) and to simplify our services. That makes it cheaper and easier for everyone to purchase the components they need to connect their organisations to the PSN.
Unbundling core services
There are currently over 700 people across central government and the wider public sector using and paying for services over the PSN. This includes common components like domain name resolution, email relay and interconnections to other networks. We call these components the GCF core services.
Previously, people paid a single annual charge for these core services. We've now unbundled this payment into individual components so that users can choose the services they want to use and discontinue the ones they don't need. And that makes it easier and simpler for you.
It will also be better value as the separately-priced components are cheaper than the bundled services: even if you choose all the services previously available.
So, if you're a GCF user (or if you've attended one of the recent GCF Forums held around the country) you should have received all the details about the individual services and how you can select and pay for just the services you need.
If you weren't able to attend the GCF Forums or haven't received an updated contract or completed a variation notice, make sure you contact your GCF service provider.
More choice: no charge
As well as unbundling GCF core services we can remove an annual charge that's previously been passed on to all GCF users.
This £999 charge was levied to cover the work needed to complete compliance assessments. It also covered our oversight and management of the compliance process, which creates the right environment to share information and services.
We'll still do this with the same rigour. It's hugely important that we continue to make sure the PSN remains a safe network for people to use, but the improvements and changes we've made to the compliance process over the past year means we can now remove the charge.
We'll be writing to all GCF users to let you know that the charge has been removed with immediate effect so shouldn't appear on your amended contracts. You should hear from us very soon.
Next steps
We'll be keeping you up to date with the plans and developments as they evolve, but it's great that we have crossed another thing off the list in our mission to make the PSN better.
And if it saves money for our users: now that's even better!