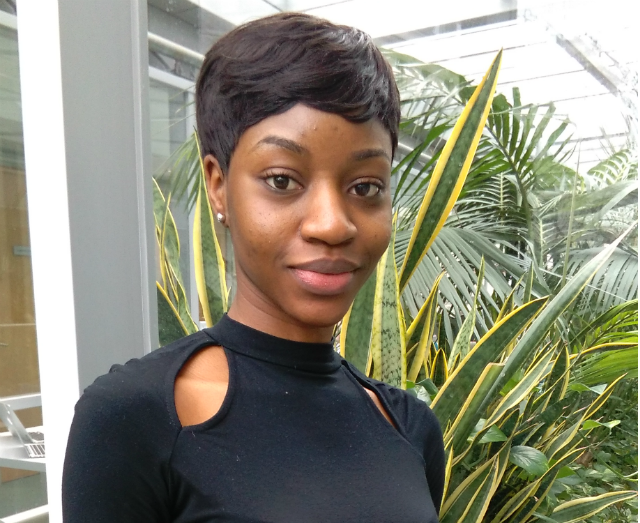 My name is Busola Olasonjoye, and I'm currently working as an apprentice in the Common Technology Services (CTS) team at GDS. Finding a route into a career can seem daunting but joining the Civil Service has been a good choice for me.
The best thing about being an apprentice in GDS is that my team are awesome, helpful, and very supportive.
In the 8 months since I started I have taken on responsibility for the customer relationship management (CRM) software, which includes creating and running reports, managing the licences and writing a 'how to' guide. I've also seen user research in action, looked after the team wiki and been a volunteer at Sprint16. Not a bad start.
Choosing an apprenticeship
Being an apprentice wasn't my first choice. I had been studying Business Law, but there was little opportunity for me to find work experience. Friends who had already finished my course told me they were struggling to find work due to a lack of experience, and I decided this was an important element that was missing from my studies.
I decided I needed to try a different route into work. An apprenticeship seemed to offer me the opportunities and real-world experience I was looking for.
Why I chose GDS
I saw an advert for the Civil Service Apprenticeship Scheme, did some research, and was impressed. The depth and breadth of the scheme, and the skills and knowledge I could benefit from were exactly what I was looking for. I applied for the Business Administration Scheme and was successful.
At the start I was worried. Possibly even a little frightened. How was I to fit into a team of experienced civil servants? Would I be able to do the job? On top of all this would I manage to get my qualification? It was all very overwhelming to begin with.
As soon as I joined the CTS team I felt instantly at ease. I can talk to them, ask for help, and advice, and gain perspectives on my work I hadn't considered. I've quickly learned not to be scared to introduce myself to new people, which has not only helped with my role but boosted my confidence as well.
I also have a mentor assigned to me to help with any difficulties I might be having at work or with my coursework.
Making the most of an apprenticeship
It was important to me to make the most of this opportunity, but also show others how they may benefit, so I got involved in the Apprentice Marketing Team. This team encourages school leavers or students to think about apprenticeships, including the civil service scheme, as an alternative to university.
Recently I was selected to be in the apprenticeship promotional video which will be used to promote the application process opening this month. I was happy to help and hopefully it will encourage other young people to apply.
After the 2 year programme is up I can choose whether to apply to the Civil Service Fast Stream, which is the graduate scheme, or apply for other jobs within Civil Service.
There is a strong support network and I regularly get to socialise with my team. I also meet up with the other apprentices so we can share experiences and help each other.
If university is not for you then it's well worth considering applying to the Civil Service Apprenticeship Scheme. You'll get new skills, experience, a salary, a qualification, and the chance to apply for other government roles at the end of your course. Applications are now open, so why not give it a go.
You can find out more about the work of Common Technology Services on our group page or contact us on contact.cts@digital.cabinet-office.gov.uk